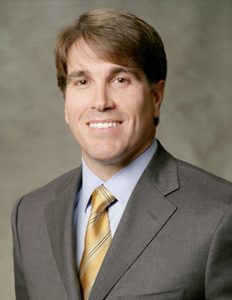 Russ Watkins serves as President | Chief Executive Officer of PARTNERS which a full service real estate development firm focused on the development / re-development of commercial / industrial / institutional / residential and specialty use facilities throughout the Americas and Europe.
He is responsible for directing and overseeing new developments from Program / Design to Project Development Services to Asset Management to Brokerage / Transactions.
He graduated from the University of Tennessee with a Bachelor of Science in Finance and Economics in 1992.
He currently serves the Knoxville Symphony as a Board of Director; the Boys and Girls Clubs of the Tennessee Valley as a Board of Director; the Tennessee State Chamber of Commerce & Industry as a Board of Director; the East Tennessee Economic Council as a Board of Director; the Knoxville Zoo as a Board of Director; is a member of AIA; and a member of the United States Green Building Council.